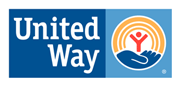 Your order generates
$0.00

for United Way

United Way fights for the health, education and financial stability of every person in every community

! + Learn More
About United Way
United Way fights for the health, education and financial stability of every person in every community. As the world's largest privately-funded nonprofit, United Way is making life better for 61 million people every year. We bring people together to solve problems in nearly 1,800 communities across 40+ countries and territories.
---
Let us donate to your charity! Request a Review
Tell Us About Your Charity
Get Involved — spread the word about cardsforunitedway.com
---
Become a Giftbar Merchant — each sale generates a donation!
Joining Giftbar exposes your business to millions of potenial new customers, and we'll donate 5% of the total every time one of your cards is purchased via cardsforunitedway.com! Learn More »